Meet the Team
About MacTek
We're located at 416 NE Greenwood in Bend, OR. Close to downtown Bend! We have been servicing Bend and Central Oregon since 2008.Friendly and affordable!
We can fix your phone or computer – fast! 
Slow phone, computer or tablet? Broken screen? Need an upgrade. We service Macbook, iMac, iPhone, iPad, Other PC's, Android Phones, Windows Phones and more!
Expert IT business consulting – We can advise, set up and train you on what hardware and software you need to be the most productive.
In-home IT installations and support – We can help you transition from an office to a home office seamlessly.
Tutoring and training for several apps and programs. We can teach you how to use the most IN DEMAND apps and programs for work and play.
Other services we LOVE to do are in-home theaters and office set ups. We're fast and friendly when it comes to home audio/video setups and complicated wiring.
Our goal is to make your use of technology carefree, getting you back to what really matters in life!  Serving all of Central Oregon, including: Bend, Redmond, Sisters, Prineville, Terrebonne, Sunriver, and La Pine.We look forward to working with you!
Get In Touch
We have a passion for helping people
"I love relieving people's technological suffering by getting them back up and running with their computer or device as fast as possible, with a smile."
— Andrew Gorman, Owner
Meet our knowledgeable staff
Andrew Gorman – CEO/President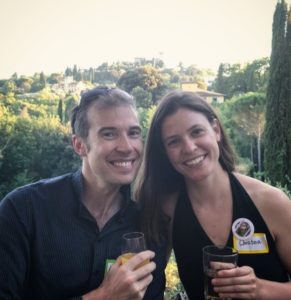 I started my journey from a small town in south east Wisconsin. Elkhorn was a few buildings clumped in the middle of a sea of corn fields. After high school I packed my bags and headed to the University of Wisconsin in LaCrosse.There I fell in love with the pursuit of knowledge. I studied everything from Asian Philosophy to Modern Physics. I travelled to London for a semester to learn about Europe and the rest of the world. After a quick six years I graduated with degrees in Mathematics and Education. I also completed minors in Computer Science, Physics, and Philosophy.Upon graduation,  I packed my car with everything I owned and headed out west. I was looking for a city with a ski resort in sight, plenty of rock climbing and mountain bike trails, and water near by. After a couple of months searching I arrived in Bend.The last fifteen years have been a blur of all the fun things life in Bend has to offer. I have worked many enjoyable jobs here but I soon decided it was time for something new, and began repairing the Apple products that I had come to love. I have tinkered around with computers for the majority of my life, and Apple products in particular are a joy to use and to work on. Twelve years later I still find a lot of joy from helping people get the most from their computers and phones.If you are reading this, I hope I get to meet you in the near future.  The relationships I have formed over my time with Mactek, have been some of the most rewarding experiences to date.At MacTek, we love relieving people's technological suffering by getting them back up and running with their computer or device as fast as possible, with a smile.
---
So happy we could help!
When considering local repair options for my MacBook Pro, (needing a battery replacement) I stumbled upon this place and they came in less than half on cost and less than 24 hour turn-around time (other local shop was backed up by a week).When working with their staff I noticed they had a higher level of customer service than I would normally expect from any shop akin to the Apple Store. I will be going back there for all of my future personal and business needs. If you have a problem, they are very knowledgeable, and their experience
shows!

Stephen Way
Local Guide – Google
Dalton Kowalski
Lead Computer Technician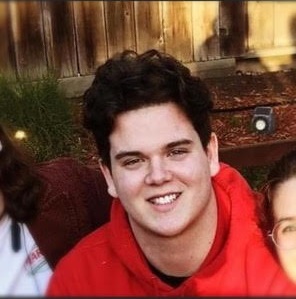 I relocated to Bend from Sonoma County in Northern California to help take care of my grandma because of covid-19. I have other family here, as well which made it an easier move. I quickly fell in love with the location, and have made it my home! I usually can be found at the gym training or playing pickleball at The Zone or Widgi Creek. I am an avid sports enthusiast. I played football for four years as a defensive tackle and continue to stay active. Staying healthy has always been important to me.I've had the pleasure of working at Mactek for nearly 2 years now. I started as a phone tech, but quickly transitioned to computer work as the need arose. I was raised with and trained by my father who has been working on computers for 35 years, and ran his own computer business for 15 years.  I having a passion for troubleshooting and problem solving, I have always enjoyed the challenges of working with computers. My fascination with new technology is a never ending learning opportunity and allows me the satisfaction to quench my curiosity for knowledge. I look forward to many years of experiencing all that Central Oregon has to offer.
Stephen Patterson
Apple Certified Mac Technician & PC Technician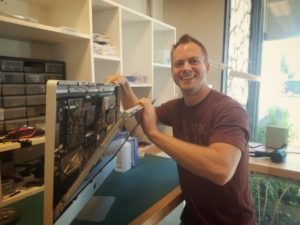 I was born and raised in Oregon and moved to Central Oregon in 2003. I've been working, not playing, with computers since I was just 9-years-old – from the Tandy 1000, 8086 and beginnings of AMD K –series and Intel Pentium series. Building and tweaking PCs were my version of playing with Lego's.In 2008, I became an Apple Certified Macintosh Technician (ACMT). I enjoy the outdoors, bicycling, hiking, camping, archery, shooting, driving, building custom PCs. I have two little boys: Mason & Brody.
Allison Newman
Apple iPhone Technician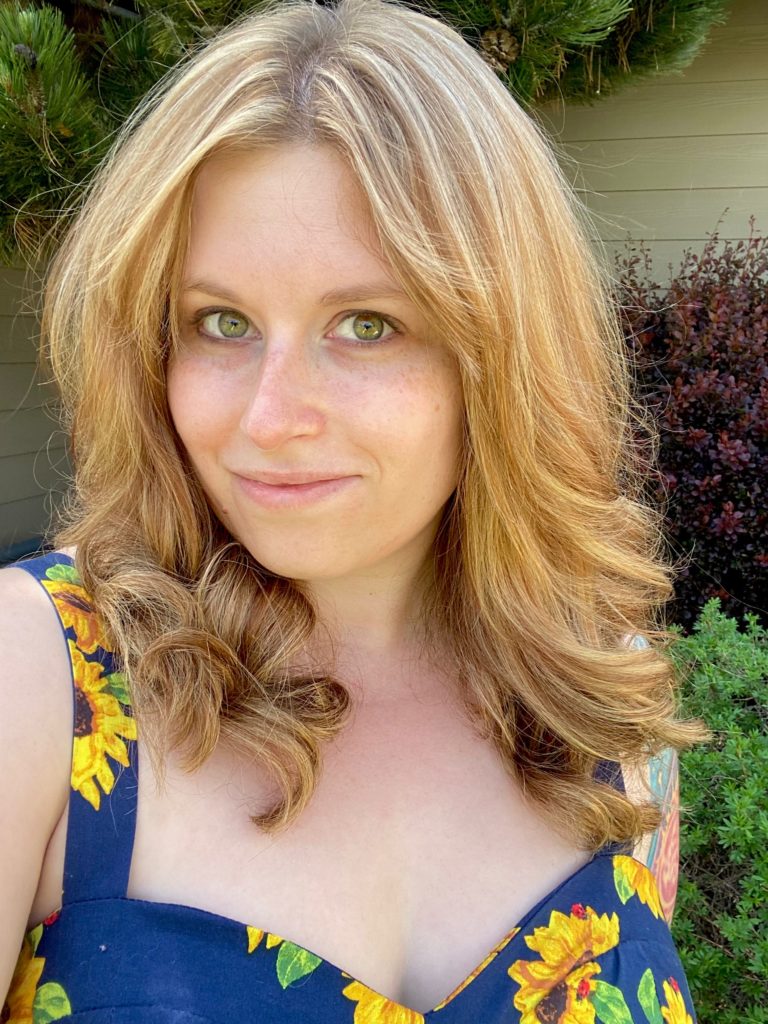 I was born in Portland, OR and lived in the surrounding cities for the first 20 years of my life. After finally making my way out to Bend, I quickly fell in love with this town and all it has to offer. My favorite part about Bend is the fact that you can get anywhere here, in fifteen minutes. If you want to be in the woods, drive 15 minutes one way. If you want to be downtown, drive 15 minutes another way. I just love this town, and have really made it my home. I can't imagine living anywhere else.After a couple years of searching for a job with a local company, who cares about their employees and strives to make a positive difference, I found Mactek! Turns out helping people and constant learning is abundant here, so I adapted quite fast. I have always wanted a job where I could feel like I was able to help someone, and definitely found that with Mactek and The iPhone Professor. From working on phones to helping with computer issues, there is a lot to learn and help others with. When I'm not working, I spend most of my time with my dogs and my significant other. I enjoy camping, fishing, hiking, going to concerts, getting tattooed, watching football, and taking tons of photos everywhere I go. I'm always listening to music and I'll listen to anything that can make me dance. I'm also an avid reader, I just love getting into a good book! Antique shopping and looking for beautiful stones is another hobby of mine. I love finding neat old items, and imagining their history. I am very much into lovely stones and will be seen wearing many, from day to day. If you want to chat, stop by Mactek and lets have a fun conversation! -AllisonFind more ways to
Contact Us
. Find us on
Yelp
 and see what our wonderful clients have to say.