We're located at 416 NE Greenwood in Bend, OR. Close to downtown Bend! We have been servicing Bend and Central Oregon since 2008. 
Welcome to our friendly and affordable tech solutions! Say goodbye to the frustration of slow devices or broken screens because we've got you covered.
Whether it's your Macbook, iMac, iPhone, or iPads, our expert team can swiftly handle any repairs or upgrades you need. But that's not all! We also provide top-notch IT business consulting, offering valuable advice, setup assistance, and training to enhance your productivity. Need help with transitioning to a home office seamlessly? We're here for you with in-home IT installations and support. Our expertise extends to tutoring and training on the hottest apps and programs for both work and play. 
Our ultimate goal is to make your tech experience carefree, freeing you up to focus on what truly matters in life.
Serving all of Central Oregon, including Bend, Redmond, Sisters, Prineville, Terrebonne, Sunriver, and La Pine. We can't wait to collaborate with you and exceed your expectations! We look forward to working with you.
Meet our knowledgeable staff

Andrew Gorman – CEO/President
I started my journey from a small town in south east Wisconsin. Elkhorn was a few buildings clumped in the middle of a sea of corn fields. After high school I packed my bags and headed to the University of Wisconsin in LaCrosse.
There I fell in love with the pursuit of knowledge. I studied everything from Asian Philosophy to Modern Physics. I travelled to London for a semester to learn about Europe and the rest of the world. After a quick six years I graduated with degrees in Mathematics and Education. I also completed minors in Computer Science, Physics, and Philosophy.
Upon graduation,  I packed my car with everything I owned and headed out west. I was looking for a city with a ski resort in sight, plenty of rock climbing and mountain bike trails, and water near by. After a couple of months searching I arrived in Bend.
The last fifteen years have been a blur of all the fun things life in Bend has to offer. I have worked many enjoyable jobs here but I soon decided it was time for something new, and began repairing the Apple products that I had come to love. I have tinkered around with computers for the majority of my life, and Apple products in particular are a joy to use and to work on. Twelve years later I still find a lot of joy from helping people get the most from their computers and phones.  
If you are reading this, I hope I get to meet you in the near future.  The relationships I have formed over my time with Mactek, have been some of the most rewarding experiences to date.
At MacTek, we love relieving people's technological suffering by getting them back up and running with their computer or device as fast as possible, with a smile.
---
So happy we could help!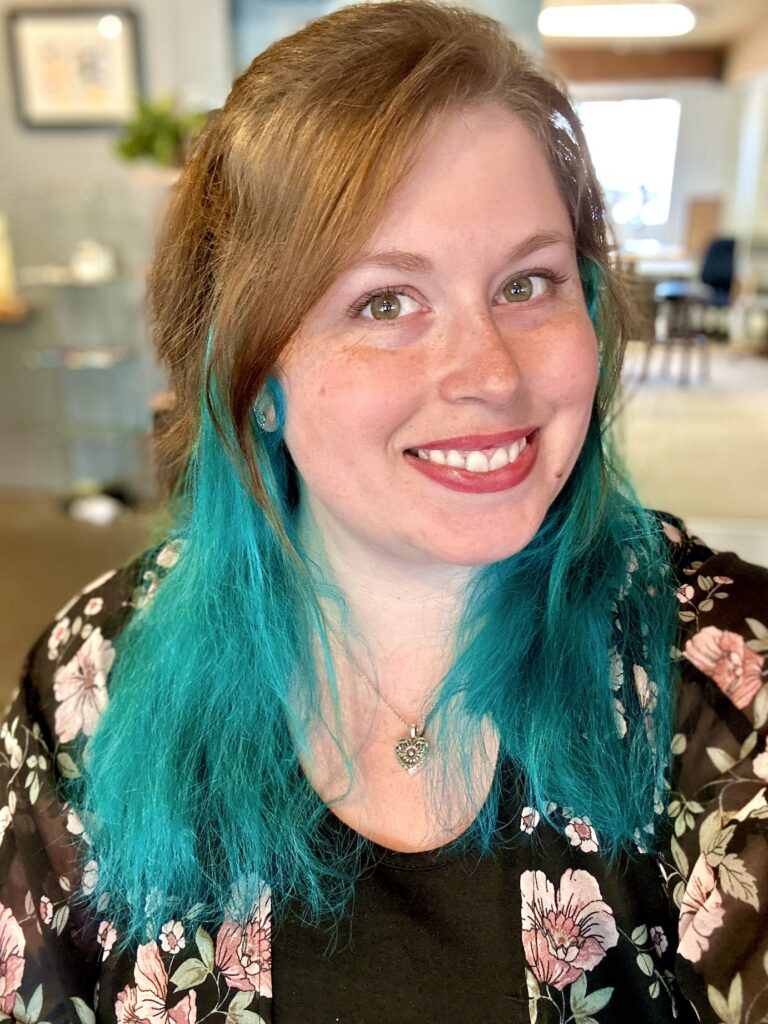 Allison Turpin  |  Apple iPhone/iPad Technician
Working at an iPhone repair store has brought me immense joy and fulfillment. Each day, I am surrounded by the latest technology and get the opportunity to utilize my technical expertise to solve various iPhone-related issues. It's incredibly satisfying to witness the gratitude and relief on customers' faces when their beloved devices are restored to their full functionality. Moreover, being part of a team of skilled professionals who share the same passion for technology creates a vibrant and collaborative work environment. The constant learning and exposure to cutting-edge innovations in the iPhone industry keep me engaged and motivated. Overall, working at an iPhone repair store has allowed me to combine my love for technology with the joy of helping others, making it a truly rewarding and enjoyable experience.
When I'm not working, I spend most of my time with my dog and my significant other. Indulging in a diverse range of interests brings me immense joy and fulfillment. From the serene tranquility of camping amidst nature's beauty to the electrifying energy of attending concerts, each experience fills me with a sense of excitement and wonder. Roaming the great outdoors, pitching tents, and building campfires reconnects me with the simplicity and harmony of nature, providing a much-needed escape from the bustle of everyday life. Attending concerts, on the other hand, immerses me in the power of live music, where I can lose myself in the rhythm and melodies, surrounded by a vibrant crowd of fellow enthusiasts. When it comes to my love for football, the thrill of the game, the camaraderie with fellow fans, and the passion of the players ignite an uncontainable excitement within me. Lastly, reading serves as a gateway to different worlds, allowing me to explore captivating stories, expand my knowledge, and engage my imagination. Whether it's an adventure-filled novel, or a captivating fantasy series, the joy of getting lost in a good book is unparalleled. Each of these passions brings a unique form of happiness into my life, allowing me to embrace adventure, creativity, and shared experiences in truly meaningful ways.
-Allison Turpin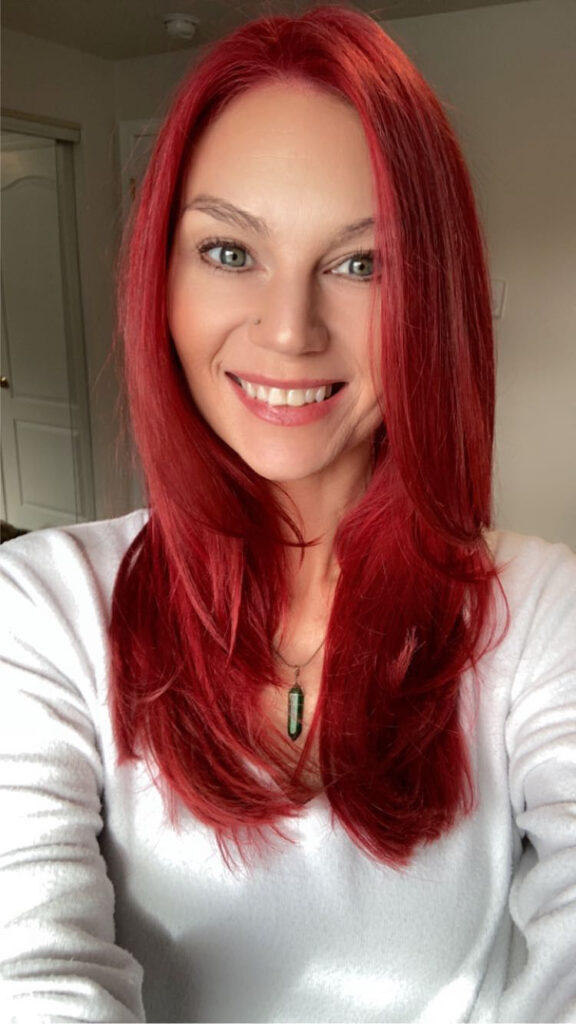 Sara Lundy  |  Lead Apple Computer Technician
Working at an Apple computer repair store has been an absolute delight for me. Every day, I am fortunate to be surrounded by the sleek and innovative world of Apple products. As an ardent admirer of Apple's commitment to design excellence and user experience, being able to work on repairing and optimizing Apple computers is a dream come true. The satisfaction that comes from successfully resolving complex issues and ensuring that each device operates flawlessly is unmatched. Moreover, collaborating with a team of passionate individuals who share my love for Apple technology creates a supportive and inspiring work environment. The constant exposure to the latest advancements and the opportunity to assist customers in harnessing the full potential of their Apple computers fills me with a sense of accomplishment and joy. Working at an Apple computer repair store truly aligns with my passion, making it an incredibly fulfilling and enjoyable experience
The love I have for my children is immeasurable and knows no bounds. They are the light of my life, and their presence fills my heart with an overwhelming sense of joy and fulfillment. Watching them grow, learn, and thrive brings me an indescribable happiness that words can hardly capture. Music is a constant source of inspiration and solace for me, weaving its way through our lives and creating a tapestry of shared emotions and cherished memories. From lively sing-alongs in the car to intimate moments of quiet reflection, music has the power to uplift our spirits and strengthen the bond we share. Playing pool is not just a game for me; it's an opportunity to engage in friendly competition, laughter, and camaraderie.  The coast holds a special place in my heart, offering a serene escape from the demands of everyday life. The soothing sound of crashing waves, the gentle touch of sand beneath my feet, and the awe-inspiring beauty of the ocean create an atmosphere of tranquility and rejuvenation. Together, these shared passions—my love for my children, music, playing pool, and being at the coast—form a tapestry of happiness and treasured moments that I hold dear in my heart
Find more ways to Contact Us. Find us on Yelp and see what our wonderful clients have to say.
When working with their staff I noticed they had a higher level of customer service than I would normally expect from any shop akin to the Apple Store. I will be going back there for all of my future personal and business needs. If you have a problem, they are very knowledgeable, and their experience shows!


Stephen Way
Local Guide – Google